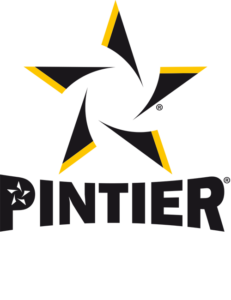 SYMBOL OF QUALITY
An Argentine industry dedicated to the production of sport balls, creator of the PINTIER trademark, a synonym of quality and design, not only at national but also at international level, with 60 uninterrupted years of labour, present, now more than ever, in the sport world.
Along its extensive trajectory, and affirmed by the optimum quality of its products, the constant innovation and adoption of state of the art technologies in its industrial plant, and the inspired professional training of its personnel, had achieved the production of sport balls that satisfy the highest exigence of the national and wolrd sports.
A sign of this is the official and exclusive use of Pintier balls on the AFA (Argentine Football Association) championships for 25 years, and in most national sports events. Nowadays, our balls are the official volleyball balls in all championships organized by the Fe.V.A. (Argentinean Volleyball Federation), (A.C.L.A.V.) (Argentinean Volleyball League Clubs Asociation), is used in official and exclusive form by the FMV (Metropolitan Volleyball Federation), and also by various Volleyball Associations and Federations around the country. Our cestoball ball was used in official and exclusive form by C.A.D.C. (Argentine Confederation of Cestoball) until year 2010. Also, our balls are used in various official Handball championships.
The competitive high performance of our products takes us today, by means of quality, technology and price, in a superlative market position, with the permanent backup of the slogan that we sustain since more than 72 years ago: PINTIER: SYMBOL OF QUALITY.